Tal Raviv, MD, FACS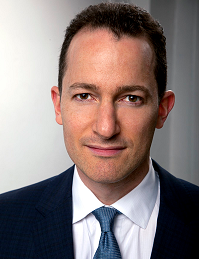 With over 15 years of experience, Dr. Tal Raviv is an accomplished New York City based ophthalmologist, surgeon, thought leader, and teacher. He is recognized nationally as an expert in cataract and refractive surgery.
Dr. Raviv specializes in the absolute latest refractive cataract surgery procedures including femtosecond laser cataract surgery and all FDA approved advanced technology lens implants. Dr. Raviv has been honored by selection to the editorial board of industry journals: Cataract and Refractive Surgery Today and Millennial Eye. He also consults for the major ophthalmic companies on the latest technologies.
Make an Appointment with Dr. Raviv: Eye Center of New York
Tal Raviv, MD on NBC 4 NY News
As featured on NBC news, Dr. Raviv's patient no longer wears glasses — for distance or near –following minimally invasive cataract surgery with bilateral Tecnis Multifocal Lens implants. Utilizing the latest multifocal and accommodating IOL technology, Dr. Raviv is achieving results better than LASIK for patients over 50.
Dr. Raviv, Thank you for transforming my life! – AV,Cataract surgery patient with bilateral Toric lens implant
I don't have the words to adequately express my gratitude to Dr. Raviv for restoring the priceless, precious gift of sight. Every day I am aware of the sharpness of my vision, of the vividness of colors, of distances I could not see before. – MA, Cataract Surgery patient with ReStor multifocal lens implants
Dr. Raviv is a sincere, intelligent, and compassionate doctor. I will forever be grateful for how he had changed my life. – FR, Custom LASEK patient
Dr. Raviv you are the greatest surgeon! Such a joy to be able to drive again. Nobody could believe I had had cataract surgery the day before! – EG, Cataract Surgery patient with Crystalens lens implant
I'm so grateful to Dr. Raviv. This experience has changed my life in many ways including my self-esteem. I felt incredible on my wedding day. Thanks for making me a beautiful bride! – SB, Custom LASIK patient, prior life-long eyeglasses wearer
I am walking around much of the time in a state of wonderment. I wore glasses 51 years and now do not need them. I can see in a way I have never seen before: precision and depth are new to me and astonishing. – TE, Cataract Surgery patient with Tecnis multifocal lens implants
Many thanks for giving me a new set of eyes. The water, sky, and sun never looked so beautiful! – JS, Cataract Surgery Patient
Review Us, Like Us
Follow us